10 Weeks to save the Games Industry – Our 3 Month sustainable Business Trip through Europe
10 Weeks to save the Games Industry​
Our 3 month sustainable business travel through Europe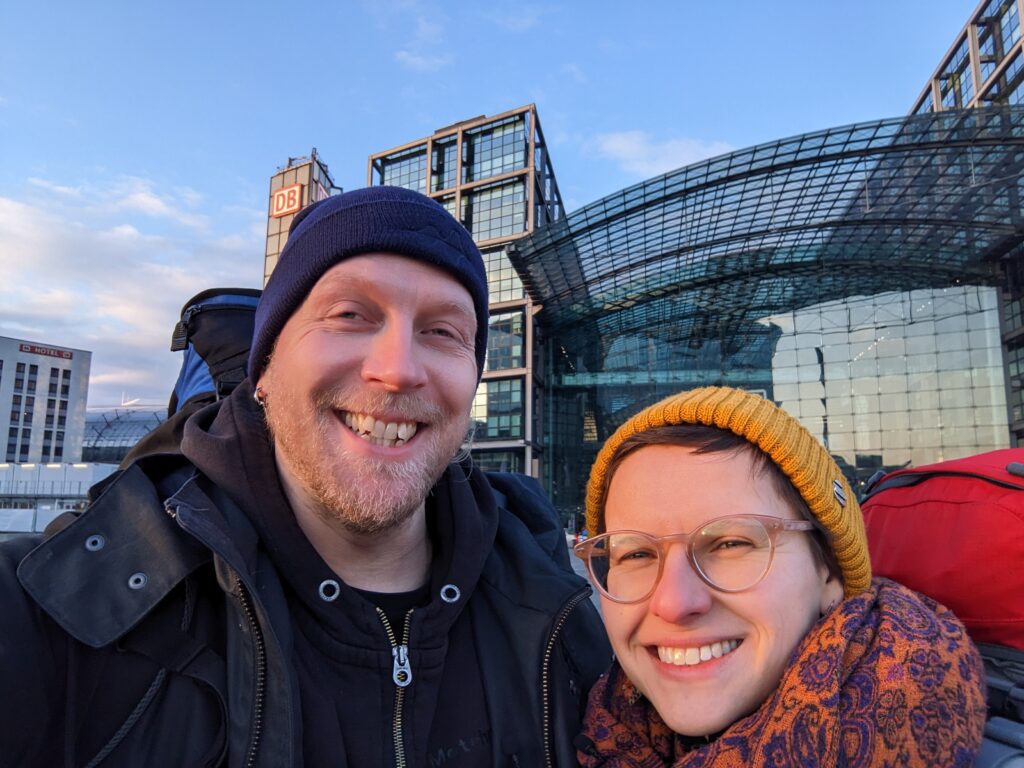 The games industry has a sustainability problem. From the rare earth metals used in electronic components to the vast array of plastic merchandise produced by gaming brands, or the thousands of people who fly to international events each month, the world's biggest entertainment industry is having a widespread negative impact on the world around us.
It's not news to many of us, and there's so much negative news about the environment at the moment that it's easy to feel overwhelmed, that there's nothing we can do to change for the better. But we can. Simple, sustainable working and production methods can vastly reduce the carbon footprint and environmental impact of everything associated with games and gaming – but we need to act now and we need to act decisively.

So what do we need to do, and how do we apply that to our own businesses and personal habits? And how can games make a positive impact on other social issues such as diversity and mental health? We joined Matchmade CEO Jiri Kupiainen on his mission to find out – spending 10 weeks travelling around Europe (by train, of course) to visit various events, studios and spokespeople to to talk about current opportunities and obstacles as well as their view on the role of the games industry on climate change

Here at GamesForest, we're obviously primarily concerned with supporting the games industry to reduce their ecological footprint, but the series also gives a detailed perspective on current developments within the European games industry. Read on to find out more about the topics covered in each episode.
We begin in Berlin, visiting Riad Djemili from indie developer Maschinen Mensch at the Saftladen collective, where we discuss the unique power that games have to make players really consider their actions and consequences, because of the agency of the player – something no other medium is able to utilise in the same way. Riad talks about two of the key projects from his career, Spec Ops: The Line and Curious Expedition 1 & 2, how they encouraged players to question the sort of actions they would normally take for granted, and why we should be using this power to effect more positive change.
Next up was Berlin Fashion week – perhaps not an event you'd normally associate with gaming. Given that the industry isn't exactly renowned for its snappy dressing, what possible lessons do we have to learn from a week of high fashion and designer clothes? We speak to Liz Thieme of fashion upcycling startup Rebirth Studio to find out more about our responsibilities in producing merchandise in a sustainable way, and why you might want to think twice before filling a warehouse with t-shirts covered in your brand logo.
Our second video takes us to London for Pocket Gamer Connects to discuss the impact of the cost of living crisis on gaming and how we can use the growth of our market to address the ways that a suffering economy can make sustainably harder to commit to. Speaking to Steel Media CEO Chris James and global culturisation expert Kate Edwards about the impact of events and economics, how we're now seeing a generation of politicians who grew up with games and why the cultural influence of gaming can help to educate players and put pressure on publishers to improve their practices.
At the event, we also caught up with Sebastien Borget, COO of The Sandbox; Incrmntal
CEO Maor Sadra and Cybo CMO Philip Hickey about their personal approach to sustainability in their games and the ways they believe gaming can be a positive influence on the world.
FInally, we meet Miniclip President and founder Rob Small about the shift to mobile with its massive global audience and how that reach can be used to spread the message of sustainability to billions of people around the world in an engaging and, most importantly, enjoyable way.
In this week's episode, Jiri and Maria remain in London, talking to two of the city's biggest gaming companies: UsTwo and CCP. Our focus here was the discussion of games as human environments – how gaming worlds are social spaces, places for people to spend time being human and interacting with others.

We begin with María Sayans, CEO of UsTwo, the creators of Monument Valley, Alba and Desta. She tells us about her belief in the power of games as storytelling devices, as well as the role that technology plays in creating communities – especially for GaaS. María also talks about the difficulties of being someone in the industry who doesn't fit the perceived typical demographic profile of a gamer, and why the industry is not always a friendly place for older professionals, or players. One of the ways we can combat this, she believes, is through a broader representation in games themselves – across race, gender and age.

We also discuss the concept of 'B Corp' companies, a certification program for organisations who want to take a stance on social issues, sustainability and other causes.

Our second guest is Hilmar Veigar Pétursson, CEO of EVE Online creators CCP. Hilmar gives us an insight into the perspective the company's Icelandic roots have instilled in CCP, and the fundamental nature of EVE Online's approach to material scarcity and the decision making around their collection, as well as the emphasis on player actions and their consequences. Creating spaces which allow players to make bad decisions, then to fully understand the connotations of those decisions, empowers people to make better decisions in the real world, says Hilmar.

Not only that, Pétursson says we need to understand the distinction between meeting the survival needs of humanity and our emotional needs, and why games can meet those emotional needs with a much lower environmental impact than they might in the 'real world'.
Moving on to France, Jiri visits Quiet CEO Anouar Benattia to discuss the hyper casual market which originated in the area. We discuss the problems faced by games which rely on increasingly expensive and competitive UA mechanics, and what this might mean for the future of the genre.
Anouar also talks about how mobile gaming studios can give back to social causes in tangible ways, either by making direct contributions to charities from revenues, or by helping charities with their own user acquisition programs by offering ad space.
After experiencing some of the less attractive aspects of rail travel in Europe, Maria visits Remy Bompar of The Sandbox – a gaming IP which has pivoted to a Blockchain and NFT based economy. They discuss the pushback from gamers and the press against Web 3.0 and crypto currencies, and how these concepts complicate the onboarding process for players.
Obviously, the blockchain has a bad environmental reputation – increased energy costs have been at the centre of the dialogue around everything related to this new economy. But Remy says that the company is pioneering ways to make blockchain games more efficient in their energy use by picking the right network and infrastructure, actually leading the company to use less power across its production and runtime than previously.
Finally, Jiri speaks to Maarten Noyons from IMGA (International Master's Game Association) to get his perspective on the changing landscape of French gaming and mobile gaming as a whole, particularly the potential impact of the Metaverse.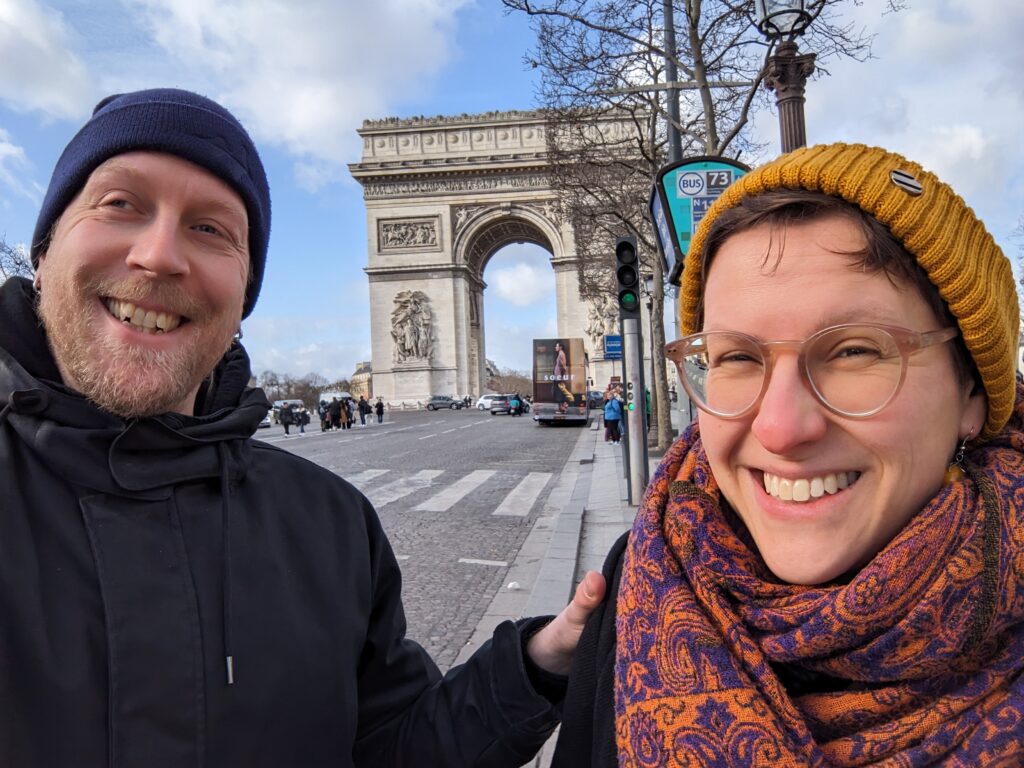 Maria and Jiri make it to sunny Spain by bus just in time for the Gamesforum user acquisition & ad monetization conference, where Jiri speaks to Matej Lancaric, Felix Braberg & Jakub Remiar of Two and a Half Gamers. The conversation focuses on the challenges facing mobile games around user acquisition and monetisation, and why abandoning the model and the medium would be premature, despite the difficulties presented by a struggling global economy and lower returns from marketing spend.

Two major topics are likely to have major impacts on this market – generative AI and subscription based, microtransaction-free mobile titles. Will the 'Netflix model' and the influence of systems like Stable Diffusion or Midjourney really change the way we create and market mobile titles?
Next up are two perspectives on the hyper-casual market, from Éric Tourníe of Tactile Games and Mobidictum's Batuhan Avucan, alongside Éric's experience of travelling by train to Barcelona all the way from Copenhagen.
In our last section, Jiri and Maria decide they need to break their  habit of taking the easiest, often not particularly healthy, option when eating on the road – something anyone who's a regular business traveller can probably appreciate. So, he and Maria pay a visit to a Barcelona rooftop to speak to Adela Martínez of Huertos in the Sky, an organisation which promotes growing vegetables in urban environments to reduce transport costs and help people eat more healthily. They also discover that 'bathroom salad' is much more appetising than it sounds…
We're halfway through our journey now, and we can't wait to show you the rest of our European Tour. We'll be posting another summary of those visits at the end of the ten weeks, but for now you can subscribe to our YouTube channel to make sure you don't miss any of the updates.

See you on the road! (Or the rails…)