Better Things is supporting reforestation of Granada's city forest
Better Things is supporting reforestation of Granada's city forest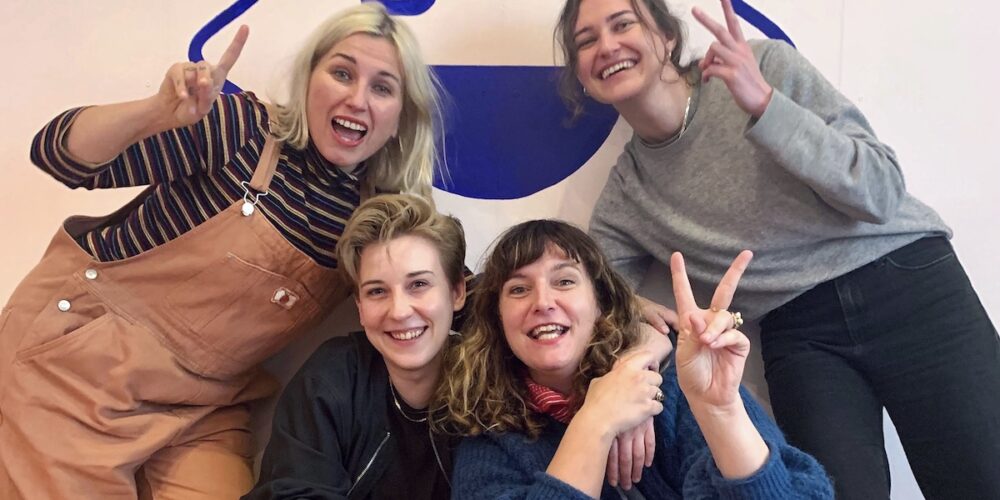 Hello dear games forest club community! Today we would like to introduce you one of our members. It's Better Things, a music PR agency based in the heart of Berlin. You heard it right, the games forest is not only a place for the gaming industry, but for all creatives who want to make a difference!
Better Things has more than 10 years of experience in Music PR, Marketing and event production. By running successful campaigns for international artists such as Rosalía, King Princess, Caroline Polachek, Daði Freyr, Friedberg, Kat Frankie, Aurora, Joesef, Fishbach, L'Impératrice, Agar Agar, Jorja Smith, Kelsey, they have become experts in creating a buzz and preparing the ground for a successful music career. Their service includes media and brand relations, radio plugging, tour promotion, showcase production and corporate bookings. Under their previous company name Nordic by Nature, they organized numerous showcases and live events in different venues in Berlin, from small gallery gatherings up to festivals like the Berlin Midsommar Festival (2012-2018). With 35.000 visitors in total the Berlin Midsommar Festival became one of Berlin's most successful city festivals. But not enough, they started another Project called "Die Neuen Schweden", a yearly educational program to connect Swedish newcomer artists with the Berlin music industry. The selected three bands will get the opportunity to spend one week in Berlin, get introduced to various labels, agencies, media stations and recording studios. Better Things organize one-on-one meetings, workshops and discussions to learn about Do's and Don'ts in music. The absolute project highlight is the showcase event, where the artist present their music in front of the public and invited music industry professionals.
Better Things is a successful company in the music industry that wants to make an impact and make the world a better place. They support the Plant for the Planet project "Anillo Verde de Granada" in Spain. At present, Granada is the fourth most polluted city in Spain. Through the restoration of forests and the establishment of a green belt around the city, Plant for the Planet will create new green areas for the citizens of Granada. Living in a city makes you understand how important trees for the city climate are. With trees giving shade it's cooler on the streets, the air is fresher and to be honest, it looks way better! As a Berlin based company, Better Things is aware of this fact. Living and working in the middle of a big city, they become more aware of how important nature is, because there is not enough of it there. And as a company with conscious individuals, they are trying to live their daily lifes as sustainable as possible by not eating animals, biking to work, avoiding plastic and embracing nature as much as they can.
But this is not the only reason why Better Things is a member of the Games Forest Club. Considering that the music industry is a very climate exhausting industry which includes heavy traveling and festival culture, they want to support initiatives which are focused on changing the industry to a more environment friendly music industry. By being a member and donating for Games Forest Club, Better Things want to use their resources in order to create new resources for nature, so people are able to continue going into the forest and breath clear air and charge their human energies.
We hope a lot more companies with so much positive energy like Better Things will join the Games Forest Club! Tell your friends and family and be part of the change.
If you want to know more about Better Things, visit their homepage or follow them on Instagram
https://www.instagram.com/better_things.berlin/
For more information about the "Anillo Verde de Granada" project, follow the link below
https://www1.plant-for-the-planet.org/reunion-anillo-verde-de-granada-phase-i