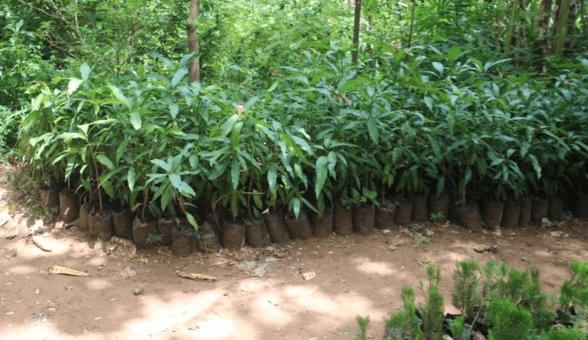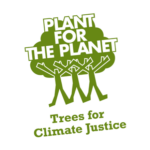 | | |
| --- | --- |
| Continent | Africa |
| Country | Ghana |
| Costs per Tree | 2 € |
| GPS Data of planting site | 8.2204420012607, -1.979117 |
| Planting Partner | Plant for the Planet Ghana |
Plant-for-Ghana is a hybrid restoration agroforestry project initiated by Plant-for-the-Planet Ghana – a national affiliate of Plant-for-the-Planet Foundation. Sustainable reforestation is the way we can restore the lost forest in the Northern Savannah Ecological Zone of Ghana and reach the overarching goal to plant a trillion trees. This hybrid project, combines the two different approaches: planting of native species and planting of agroforestry species in mixed stands. Planting high diversity tree mixes in deforested areas not only ensures that forest restorations are resilient to the ongoing threats of climate change, but also is proven to produce multi-functional forest and productive forest stands. Moreover, mixing both native tree species that will not be harvested and agroforestry species ensures that local communities can benefit from the fruit produced by subset of productive tree species that are planted (e.g., Mango, Cashew). Plant-for-Ghana plans to restore 10 million trees in Ghana by 2030. This year we will be planting over 16,000 native and agroforestry trees, considering the hybrid approach of this project, which employs 20 planters, 4 nursery staff, 1 forester, 4 plantation staff and 2 administrative staff. The next year we aim to plant over 200,000 trees on site and greatly increase the number of people involved in this project. All plantings will be made at densities that are representative of the natural density of trees in this savannah zone. The species we are planting this year include Kyaya ivorensis (African Mahogany), Senna siamea (caesalpinioideae subfamily), Anacardium occidentale (Cashew tree) and Pakia biglobosa (Legume family). The number of species will be increased to a minimum of 10 species planted per hectare within the next year. The adoption of an agroforestry approach can be likened to the proverbial use of a single hit to kill multiple flies as it has proven to be able to solve many problems at a go. This approach is adopted having in mind the community where the project is located, which would create sustainable food production to safeguard food security, landscape management and biodiversity protection. The entire project creates green jobs in rural areas and at the same time raises awareness on the importance of tree biodiversity among the local people. It further creates additional carbon sinks and creates sustainable sources of income for many families in said zone. The project has also additional impact on: Partnering with universities to provide students with field experience and help come out with more improved and fast-growing species. Increased habitat for many animal species. Fighting the desertification of the Northern Savanna Ecological Zone of Ghana. Creating a role model project for neighboring countries. Beekeeping for women and youth.
Further information about the project and partner.