Com2uS Europe joins and plants over 500 trees in the Harz region, Germany
Welcome to our new member Com2uS Europe!
The Berlin based studio joined GamesForest.Club as a Bronze Member, planting over 500 trees in the Harz region, Germany.
Who is Com2uS Europe?
Com2uS Europe is part of Com2uS group, an international publisher of mobile and PC games. The team of 50+ employees from over 17 different nationalities provide localization, marketing, community management, customer support and game operations services for a wide selection of games, published by our Korean parent company.
As a major mobile gaming publisher, the company's portfolio is diverse: Summoners War is a top-grossing mobile RPG, consistently ranking in the top-5 grossing charts in France and Germany. We were also proud to launch Summoners War: Chronicles on PC in 2023.
What is their take on sustainability?
Com2uS Europe follows the motto: reduce, re-think, repurpose.
As a mobile gaming company, they are aiming to digitalise all processes throughout the company to reduce resource waste. This includes a fully digital application process, online personal files, as well as the transmission and storage of all reports and documentation
Additionally, Com2uS Europe offers multiple environmentally friendly transportation options for all employees. For one, they cover 100% of the cost for Deutschland Ticket allowing the team to use every bus, subway, tram, s-Bahn and train (except for IC, ICE) throughout the whole of Germany. Secondly, they also offer the option to reimburse costs for rental e-bikes, e-scooters, and e-cars. And last but not least, all employees have the option to lease a high-quality bike with their partner Jobrad to get through Berlin.
As an IT company, Com2uS Europe needs to update their hardware every few years. However, the company makes sure that the old but perfectly working pieces of equipment do not go to waste. That means gifting them to team members, and donating them for good causes to be used by less fortunate individuals to further their education and job prospects.
CEO David Mohr on the decision to join GamesForest.Club:
"Changing our actions and working more towards sustainability internally was a good start. However, we wanted to give back a little bit more and make a positive difference in the regions around us. That is why we started looking into different options and were excited to find GamesForest.Club, as they bring together not only our interest in sustainability and restoring nature but also our passion for gaming."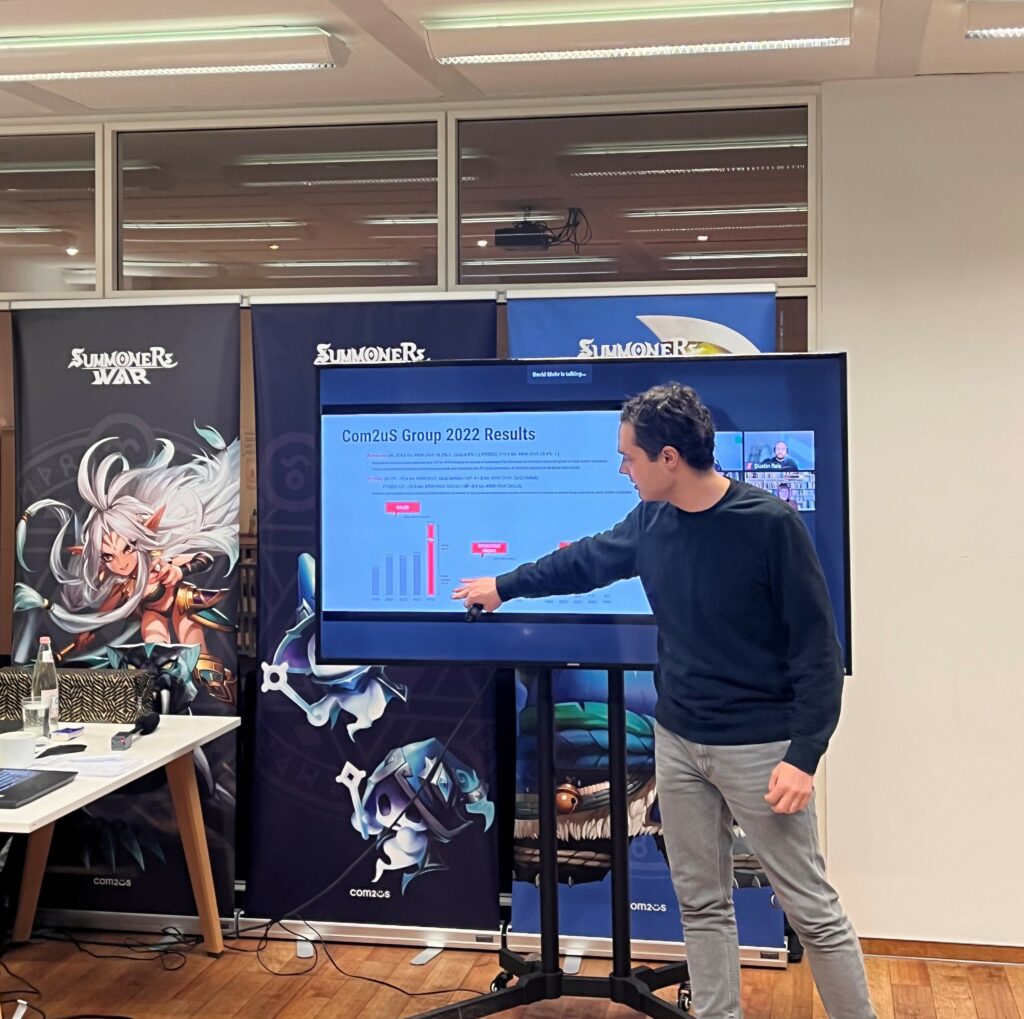 Why did they choose to support Bergwaldprojekt?
"We decided to support the project "Restoring Lost Forest in the Harz Region" due to its geographical closeness to Berlin and our employees' personal connection to the area. Over the years, we have seen how the forest alongside the beautiful hiking trails was destroyed by bark beetles.
The region around Harz is home to rich German culture such as the celebration around the Walpurgisnacht, a nightly festival that brings out all the witches and devils to dance on top of the mountain, as well as many not-so-widespread myths such as the Roßtrappe, a story about a princess escaping her perpetrator by letting her horse jump hundreds of meter distance from one cliff to the next.  We hope that our contribution helps restore the area to its former glory."
Thank you Com2uS Europe and David Mohr for joining, planting over 500 trees, raising awareneess and making a difference!
We are excited to see your forest grow!