GameInfluencer is saving forests in Germany, Mexico and Haiti
GameInfluencer is saving forests in Germany, Mexico and Haiti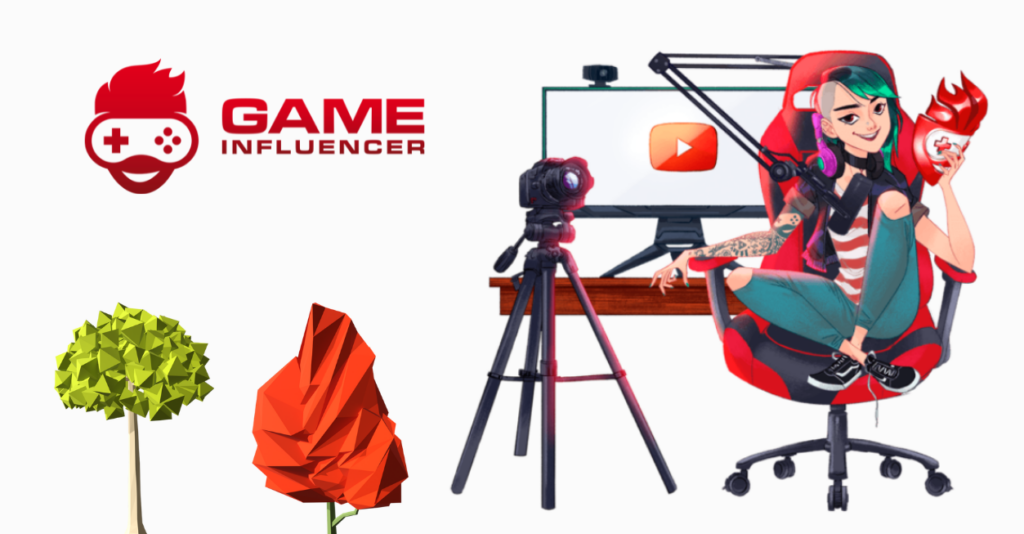 Today we are happy to introduce one of our members who has been with us since the very beginning of GamesForest.Club's journey. GameInfluencer is a full-service influencer marketing agency with a deep focus on the gaming industry. The company develops and executes memorable influencer marketing campaigns with unique talents for game publishers.
GameInfluencer has already worked and helped such market leaders as Tencent, Facebook, Sega, Samsung, King, and many more. They also help independent and smaller studios to find their right and best players. In 2021 GameInfluencer was awarded as best influencer marketing agency by Pocket Gamer's mobile games award.
In its operations, the company has reduced traveling and became a fully remote enterprise in 2021.
GameInfluencer was also part of the Playing for the Planet Initiative from the UN Environmental Programme. "I was amazed about the interest from the games industry to make some positive impact on our climate change problem. "As I was missing a proper platform to see the engagement from the games industry as a whole, the first ideas came to set up a new initiative  – GamesForest.Club",  – Georg Broxtermann, Initiator of GamesForest.Club and founder and president of GameInfluencer, explains.
At GamesForest.Club, the company supported three projects: "German Beech Jungle", "Yucatán Restoration", and "Gonaives Agroforestry Planting Site".
The "German Beech Jungle" project is dedicated to saving beech and mixed beech/oak forests. These forests are characterized by long-lasting stability, which allowed many highly specialized animal and plant species to adapt to such permanent forests. Most of them depend on particularly old trees. By joining this initiative, GameInfluencer helps to protect ancient beech forests and keeps them in good condition for various animals and insects.
The "Yucatán Restoration" project's location and history seem to be the perfect place to fight climate change fast. In Yucatán, trees grow four meters in less than two years. A fascinating fact is that these trees grow four times faster than in central Europe and will help to tackle climate change fast.
The Haiti Reforestation Project restores tree cover by cultivating agroforestry systems that protect watersheds and improve food security. The project equips local farmers with the training, tools, and trees needed to design their plots, grow, and care for their trees while increasing their farms' food production and biodiversity.
"At GameInfluencer we are representing a young generation that is deeply concerned about how our planet will look in the future. We want to do our part in helping to preserve our future and show that all of us deeply care about our environment. Planting trees and reforestations are great ways to achieve our goal, that's why we are very happy to be a member of GamesForest.Club," – Benedikt Seitz, CEO at GameInfluencer, says.
By supporting all these initiatives, GameInfluencer makes a big difference in our environmental future. If you want to make a difference too, join our community, and we will protect our nature together. 
If you want to learn more about GameInfluencer, visit their homepage or follow them on LinkedIn.
Find more information about our projects here.