First presentation of the Games Forest Club at Web Summit 2021
First presentation of the Games Forest Club at Web Summit 2021
Hello dear Games Forest Club community. You probably heard of the Web Summit, one of the biggest technology conferences. Since 2016 it's held in Lisbon, Portugal and it's the most important tech event of the world, which is sponsored by tech giants such as Google, Microsoft or Amazon Web Services. This year over 42,000 people attended the conference from over 120 countries. The conference was framed by numerous talks about the future of the tech industry, and over 1,800 media representatives reported on the latest trends and developments. And of course was the Web Summit 2021 for over 1,500 startups a great opportunity to present their concepts to a big audience. So did we, and we are super excited that we had the opportunity to present the Games Forest Club for the first time!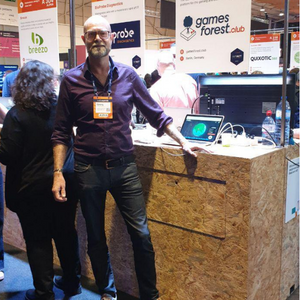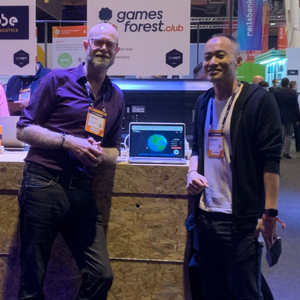 Georg Broxtermann, one of our founders, represented the Games Forest Club in Lisbon and he did a very good job! He had various appointments with representatives from the industry, where he presented the Games Forest Club. We received a very good feedback for our project from all sides! We are very grateful and still overwhelmed. As a special surprise, our ambassador Stephen Lee visited our stand at the conference and had a small chat with Georg. We thank Stephen for his commitment, and we hope that more people from the industry are willing to be our ambassadors and help us spreading the word! 
For now we are looking forward to our official launch, and we hope that we can help the games industry to reduce their carbon footprint with our initiative. If you want to be part of the change, join the Games Forest Club and help us to build a better future for everyone! 
For more information on the Web Summit, visit their Homepage.
If you want to get in touch with our ambassador Stephen Lee, follow him on LinkedIn.
https://www.linkedin.com/in/8teve/
And last but not least, we are on Facebook and also on LinkedIn. If you want to receive the latest updates, give us a follow! 
https://www.facebook.com/gamesforestclub
https://www.linkedin.com/company/gamesforest-club
Much love, your Games Forest Club team.