Interview with Khayalan Arts, developers of SAMUDRA
Interview with Khayalan Arts, developers of SAMUDRA
Hello everyone! 
Today we have an inspiring interview with Khayalan Arts, game developers of "SAMUDRA". The game's story takes place deep under the water and through vibrant and beautiful atmosphere raises such important problems as pollution of oceans and seas. 
We talked to El Lim, CEO and Head Developer, to learn more about the company's vision on environmental protection and how the gaming industry can help with it.
Tell us a bit about
Khayalan Arts.
—  Khayalan Arts is a creative studio based in Jakarta, Indonesia We focus on bringing environmental, cultural and social values into interactive storytelling experiences. We've done various work ranging from; video games, webcomics, workshops, parades, art installations, beach cleanups, to charity relief work. 
Tell us about SAMUDRA and what this game is about.
—  SAMUDRA is 2D atmospheric deep-sea adventure that focuses on environmental storytelling. You play as a kid that fell deep into a polluted ocean and is trying to find a way back to reach the surface. Along the way you'll come across majestic creatures, and a beautifully ethereal yet devastated ocean. 
How did you come up with an idea for creating this game and why did you decide that it should raise environmental problems?
—  The concept for this game stems from our experience being with the amazing local activists here in Indonesia – spending time with them to know more about the current issues that our dear ocean is facing. Being raised in an archipelago surrounded with many beautiful islands from a young age only made it natural to have a deep desire in protecting and preserving this natural beauty. There are many activists fighting for a more sustainable generation, so our team decided to contribute in the best ways we could, creatively. This way we could do both things that we love most; making games and helping the environment, and reach a younger audience that are not quite aware of the problems just yet.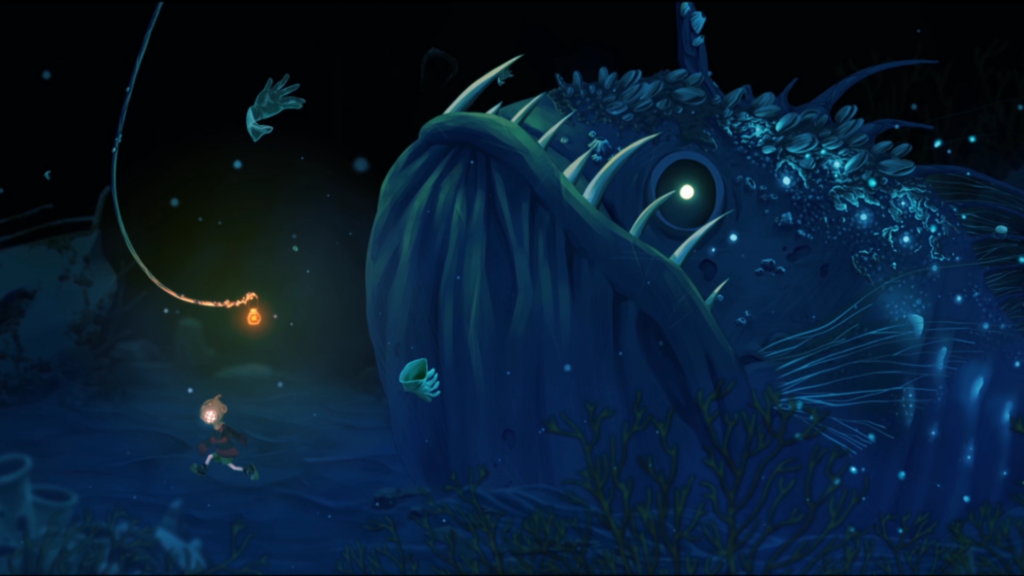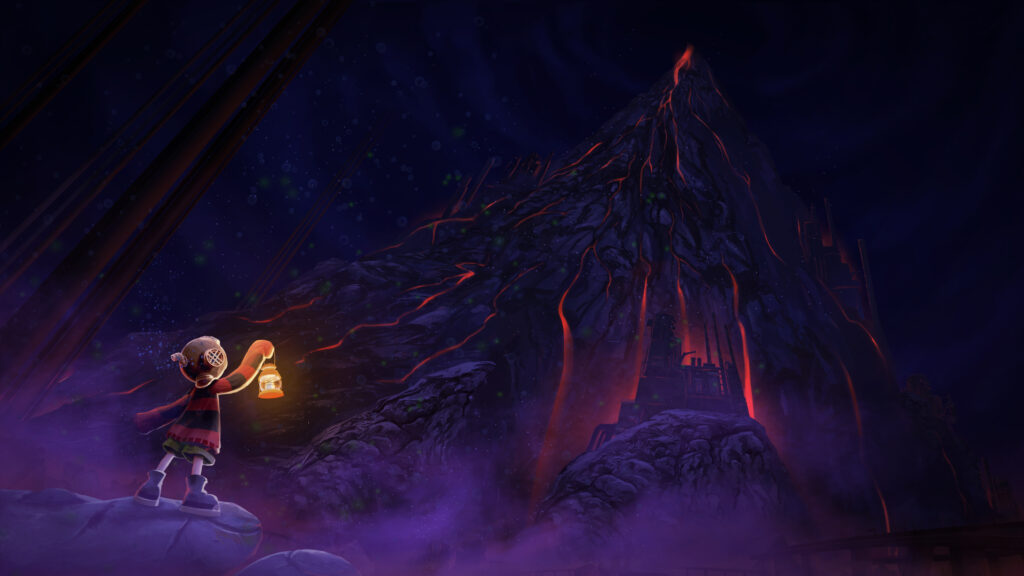 What was the biggest challenge when you were developing this game and how did you overcome it?
— The biggest challenge is bringing the heavy unattractive topic of pollution and presenting this to the players, not to mention that talking about these issues on Social Media sometimes gets our account restricted access for ads and such services. We overcame the heavy topic issue by setting a focus on highly atmospheric & surrealistic visuals from the very beginning, with a mantra of 'making the unattractive look attractive'. 
How do you think this game influences the players and their attitude and approach towards nature and environment?
— SAMUDRA consciously avoids being an 'educative' experience, we focus on the story and the adventure, which so happens to have a thematic backdrop and characters heavily influenced by the polluted real world. This combined with the non-dialog, show-not-tell type of gameplay –  subconsciously always seems to evoke lots of questions and reflections from the players as they play. We hope that this in turn will drive the player's natural curiosity to seek out the state of the environments around them, and eventually – take action. 
How does your team take care of the environment at work?
— Living in a third world country like Indonesia, there are tons of things that we are still struggling to get in place, we are still having issues with even simple things like separating recyclable disposals & plastic bans that were only starting to be implemented in major cities in 2020. So on our own, we are doing what we can by joining community clean-ups when we can (and when it's not a Covid lockdown). We replaced plastic with tote bags, and separated the plastic that was not received by choice, and we all have our own personal utensils that we religiously bring everywhere we go.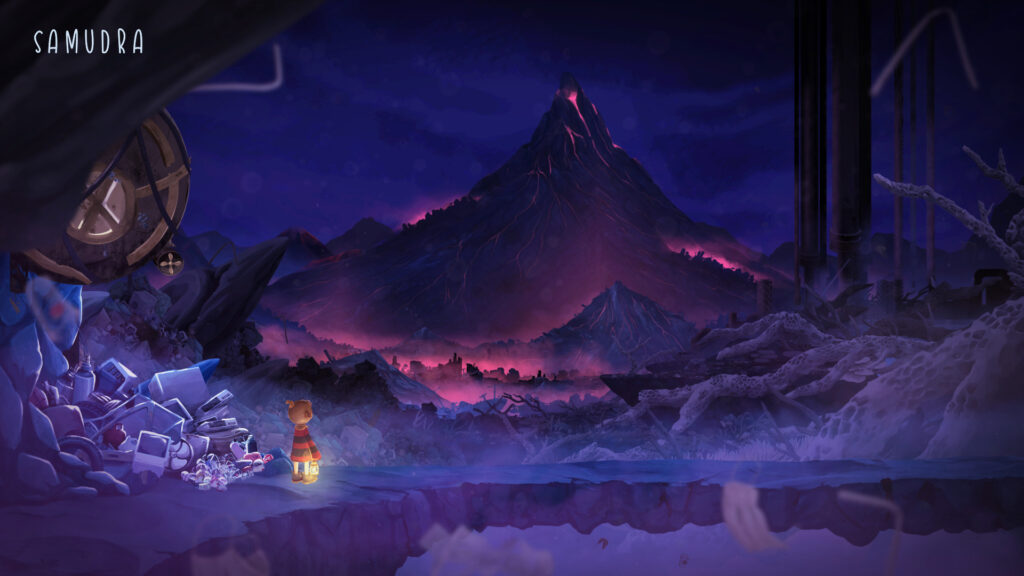 If you were in the government, what would you change in your country about environmental protection and fighting against climate change?
— We have been a part of a huge campaign that successfully banned plastic bag in retails in 2019-2020. Right now we are actively helping activists in working towards a campaign that stops the excessive usage of plastic in food delivery services. Plastic usage had been on the steep rise due to the pandemic. 
Do you think the gaming industry can have a big impact when it comes to protecting our nature, animals and forests and fighting against climate change?
— Yes, absolutely. The game industry has a long history of creating impact for its users and communities, we have been there as gamers, and so now it's our turn as creators to take the helm and create a responsible community that helps the fight for a more sustainable future generation.
What advice would you like to give your community when it comes to environmental protection?
— That nay-saying is not the right way to go about it. Oftentimes we encounter aggressive 'activists' that shut down all kinds of alternatives and regularly point fingers, yet not really presenting a real solution. This only creates a division among people, and that's the least thing we want. It's important not to impose our mission, we need everyone to work together from all sides to really have an impact.
Thank you, El, for such a great interview and giving us a new perspective of how the gaming industry can help the environment!
If you want to protect nature with us and make a difference too, join our GamesForest.Club community and we will support forests together!