Interview with Netzbewegung: how a digital agency supports 6 environmental projects on 4 continents​
Interview with Netzbewegung: how a digital agency supports 6 environmental projects on 4 continents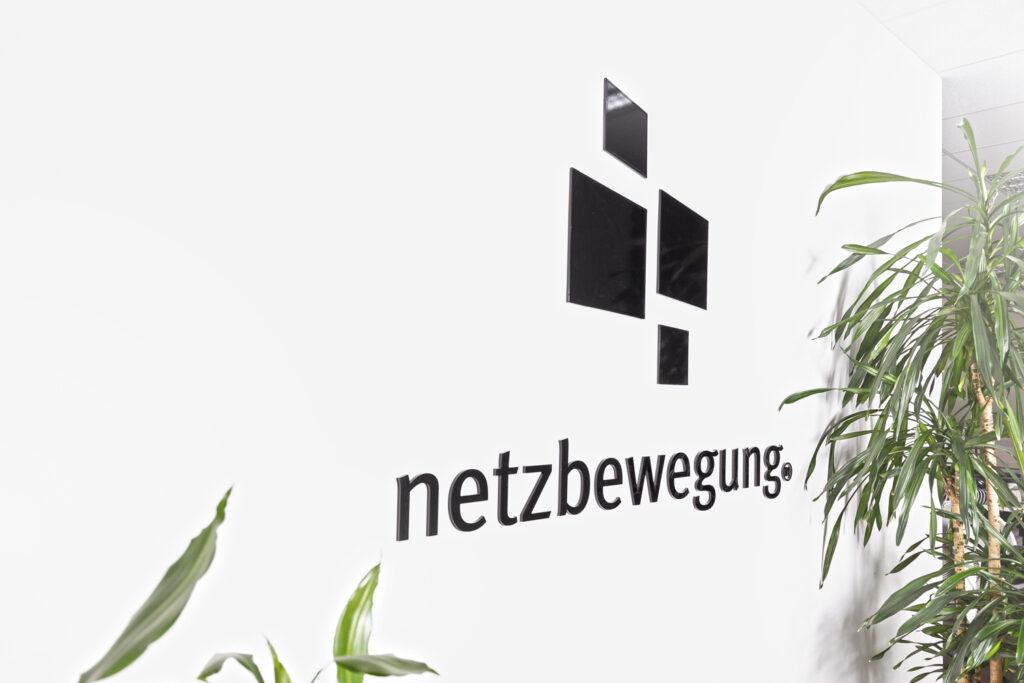 Hello, dear Games Forest Club community! Today we will hold an inspiring interview with one of our sponsors – Netzbewegung!
Netzbewegung is a creative digital agency for engaging experiences for websites, social and e-commerce. Its goal is to create immersive, interactive, and emotional brand experiences for the user.
We are proud to say that the company has already supported 6 different projects and planted 1,138 trees on different continents. That is an absolute record in our community! 
Netzbewegung has also contributed a lot to Games Forest Club's website development. The team created not only the whole interactive forest map but also supported the backend and the whole maintenance of the web pages. Thanks to their huge support we were able to win CSS Design Awards for UI, UX, and Innovation.
We are curious to learn why Netzbewegung decided to join our forest projects and what their team thinks about the whole environmental situation. 
Do you pay attention to sustainability and climate protection in your company?
– Sustainability has become an increasingly important issue in the past years. We have decided that we will continue to offer our team to work from home in order to cut commuting emissions and we are currently switching to hybrid company vehicles. We also cooperate with local companies from the neighboring Black Forest to supply our team with drinks and snacks.
The topic of sustainability has also become more and more important in our projects. For example, we have worked on two exciting online projects for the LUBW, the state institute for environmental issues in Baden-Württemberg, "The sustainable shopping cart" and the ideas portal "Toolbox of Change", which promotes the topic of sustainability locally. In addition, we work for the SWR for the school platform PLANET SCHULE for projects on the topics of climate-friendly energies and climate change.
Why did you decide to become part of Games Forest Club's community?
– We feel very proud that we have been selected to develop the Gamesforest.Club visually and technically. As an agency for digital experiences, we see it as our responsibility to not only contribute to this project with our digital know-how. We wanted to be a part of this community ourselves since we have recognized that it is becoming more and more important to actively protect our environment.
What goals are you pursuing with the sponsorship?
– In the past years we have become more and more concerned about the way our climate is changing. With the sponsorship, we want to raise further awareness among our team and also our customers. Not only for the need to take action but also for the possibilities that develop. Like the Game Forest. We feel that the Gamesforest.Club offers a great opportunity to do something in an uncomplicated way. We recommend the Gamesforest.club to our customers, even if they are not part of the games industry.
Why did you decide to contribute to these specific projects?
– We couldn't decide on a specific project and wanted to support projects on all continents in order to document their importance.
We are happy to have such great supporters on board. Netzbewegung has helped to develop a sustainable forestry management system in Ethiopia, fought against the lack of fresh water in Kenya, protected ancient beech forests in Germany, supported ecological restoration on Biak Island in Indonesia, maintained sustainable reforestation in Mexico, and increased biodiversity in one of the national parks in Colombia. Quite impressive, isn't it? 
If you want to make a difference too, join our community and we will protect our nature together. 
If you want to learn more about Netzbewegung, visit their homepage or follow them on LinkedIn.
For more information about all the projects, click here.