Interview with Pavlos Georgiadis
Meet Pavlos Georgiadis, a climate action specialist
Hello!
This time we interviewed a very inspiring person from our team, Pavlos Georgiadis, a biodiversity, ecosystem restoration and community-led climate action specialist at GamesForest.Club.
In the last 15 years, Pavlos has worked with indigenous and rural communities in over 20 countries in Europe, Asia and America at the nexus between traditional ecological knowledge, rural innovation and policy change. During this time, he has produced and curated award-winning science communication content that helped spark dialogues and inspire action on local and global transitions.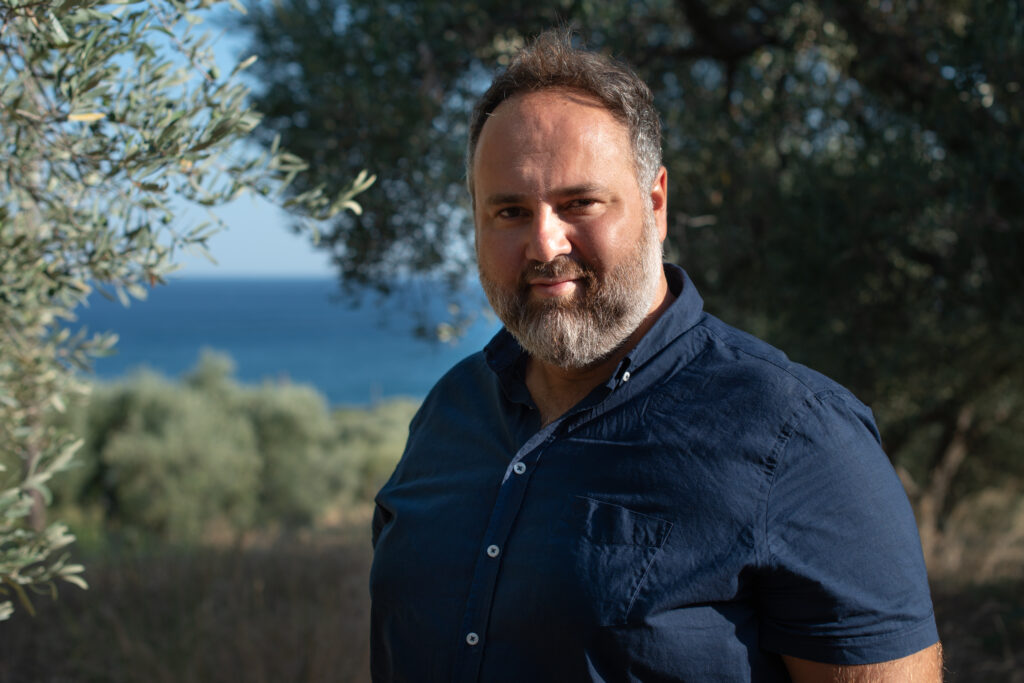 Hi Pavlos, tell us a bit about your background and what you did before joining GamesForest.Club
I was born inside an ancient olive grove in the northeastern coast of Greece, so I developed a curiosity to explore the natural world early in my life. This interest has motivated my studies on Plant Science (The University of Edinburgh); my postgraduate degrees on Biodiversity and Taxonomy of Plants (Royal Botanic Garden Edinburgh) and Environmental Protection and Agricultural Food Production (University of Hohenheim); as well as my doctorate at the Department for Societal Transition and Agriculture (University of Hohenheim). In the last decade, I have delivered projects as an independent consultant for companies, non-profit organisations and large institutions, such as the European Commission and the European Parliament, focussing on data-driven innovation for sustainable land management and community-led climate action. In parallel, I am teaching university courses on Sustainable Food Systems and Ethnobotany at the American University of Armenia.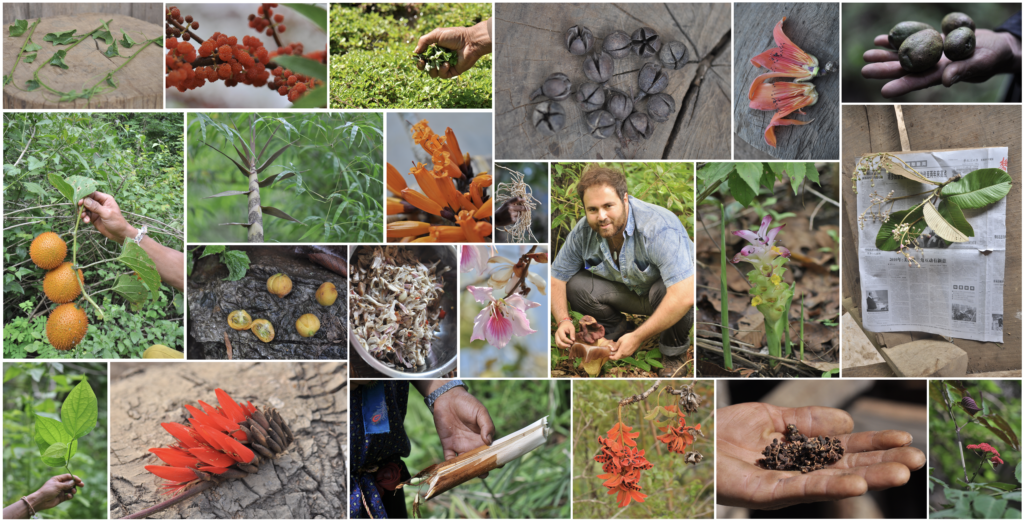 What do you do at GamesForest.Club? 
With my background in the natural and social sciences, I bring to the GamesForest.Club 15 years of research and professional work on biodiversity conservation and ecosystem restoration. During this time, I have worked in rainforests, community gardens and organic farms, as well as universities, herbaria and botanic gardens, studying the relationships between humans and plants in over 20 countries. This experience combines theoretical and practical knowledge about what works in biodiversity protection, but -most importantly- also about what doesn't. My key duty at the GamesForest.Club is to help the team navigate through the full life cycle of ecosystem restoration: from project design to implementation, monitoring and evaluation. Our aim is to upgrade real-life conservation work into meaningful, playful and innovative products and services that enable massive engagement into climate action.
How do you find new projects for GamesForest.Club and make sure they are legit?
Besides my own scientific observations on sustainable landscape management, I am actively following the advances of international, interdisciplinary research and policy development on biodiversity conservation, ecosystem restoration and climate change. This forms a valuable source of knowledge when searching for restoration projects to accommodate the requirements of our members and supporters at the GamesForest.Club. Indeed, there are some inspiring restoration activities taking place all over the world, implemented by highly competent organisations and communities that combine local knowledge with scientific expertise. These projects are checked for relevance, quality and capacity to deliver, before approving them for inclusion in our database.
What are your criteria for selecting new forest restoration partners?
One of my very first tasks when I joined the GamesForest.Club was to develop a policy for assessing and selecting our restoration partners. Our guiding principle is to provide the most possible benefit to nature. In practice, this means supporting projects that ensure maximum carbon absorption from the atmosphere, but also integrate more sustainability criteria in terms of ecological, social and economic gains. This includes protecting native biodiversity; improving human health and wellbeing; increasing food and water security; delivering goods, services and economic prosperity for all. Once we find partners that share the same values, it is important to establish reliable and regular coordination with the teams working on the ground, embarking on our journey towards protecting the Earth's forests together as a community.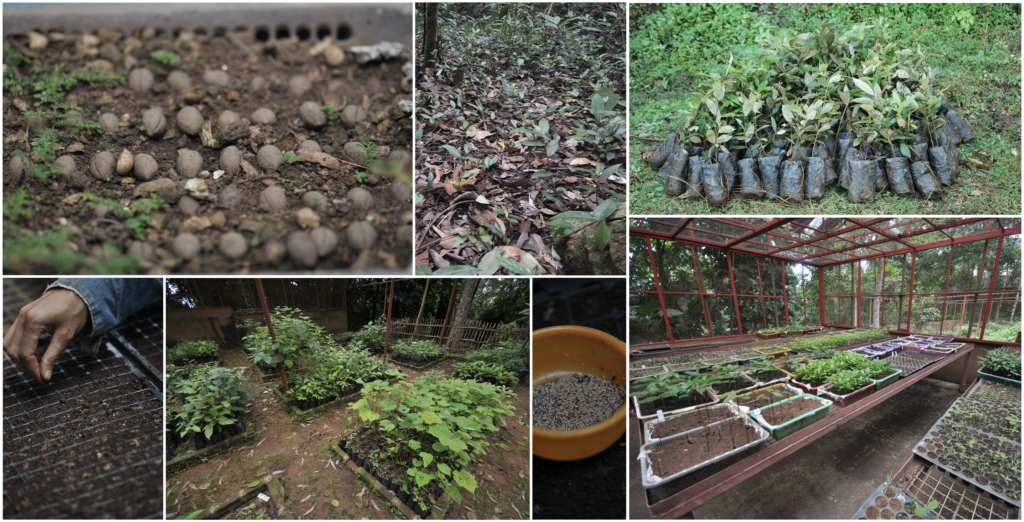 What, in your opinion, makes GamesForest.Club unique when it comes to nature protection?
It is beyond doubt that the planet's most fragile ecosystems are disappearing like never before, and this is due to human activity. Climate change is by far the biggest challenge humankind has ever faced and we are losing biodiversity at unprecedented rates. This calls for unprecedented action to reverse these negative trends before they reach dangerous and irreversible tipping points. The GamesForest.Club proposes looking at the climate crisis from the perspective of a global movement that, up to now, has been associated more with climate pollution than climate solutions: the global culture of 3 billion gamers. With the stakes no less than the survival of our own species, there is only a small window of opportunity left to act and the journey ahead looks more like a massive challenge. Luckily, gaming companies know best how to design heroic challenges in ways that encourage players to rise to them and, actually, to have fun with them. As the leading climate organisation within the industry, the GamesForest.Club aims to leverage this potential, by using the elements that create the gaming experience to promote behavioural change and support citizens in choosing carbon-positive lifestyles. While doing so, we are connecting gaming companies with one of the best climate solutions that exist: protecting and regenerating the planet's forests.
What is the biggest challenge in your work and how do you overcome it?
Our work aims to merge frontier technologies and game mechanics with natural processes. Even though, at first glance these might look like entirely disparate worlds, there are exciting analogues that can be drawn between them. The key question is whether our knowledge from the natural world can be combined with our expanding technical capabilities for the benefit of humanity. This has happened before, since nature has always inspired human ingenuity and invention. The challenge today is to broaden the perspective, putting natural ecosystems, the needs of other species and the global climate into the equation. On a day-to-day basis, this requires collaboration with partners from different backgrounds, adapting to different cultures of thinking and getting accustomed to the language of different disciplines. I respond to that by upskilling myself in the areas of decentralised tech development, gamification and Web3.0.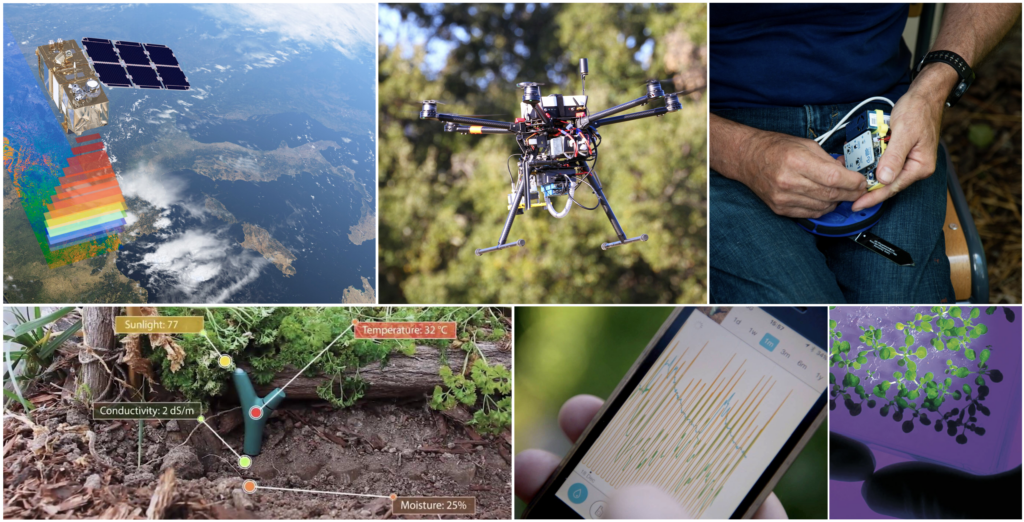 How do you take care of the environment in your daily life?
I have dedicated my professional life to exploring and explaining the wonderful world of plants. In my personal time, I am an avid urban gardener, trying to utilise every bit of garden, balcony, roof or wall space that can be used for growing plants. My interest varies from year to year: sometimes I like to grow vegetables, others I go for different flowering plants. I like experimenting with permaculture and edible forest concepts, adding plants in specific locations to enhance each other through their various natural functions: providing physical support, extra nutrients, protection and so on. Our garden is teeming with life, different birds and beneficial insects, including important pollinators such as bees and butterflies.
If you were in the government, what would be the first thing you'd change in your country?

I would work to pass a Climate Law to drive the rest of public policy and provide a direction of travel for public authorities, businesses and citizens. This would set concrete targets, standards and processes for a variety of sectors: from agriculture and forestry, to housing, energy, transportation and -crucially- the carbon markets.

Thank you for an inspiring interview, Pavlos! For those who want to learn more about reforestation and how the gaming industry can help fighting climate change, we invite you to our webinar "Forest Restoration Powered by the Games Industry" on 23 November, 6pm CET.
Pavlos will discuss: 
What are our top priorities for Ecosystem Restoration?
How do we monitor progress of restoration work on the ground?
How can you make a difference by helping us take ambitious action to protect forests and the climate?
Register now!