Miniclip joins the Games Forest Club with Rob Small, President, as one of their ambassadors.
Miniclip joins the Games Forest Club with Rob Small, President, as one of their ambassadors.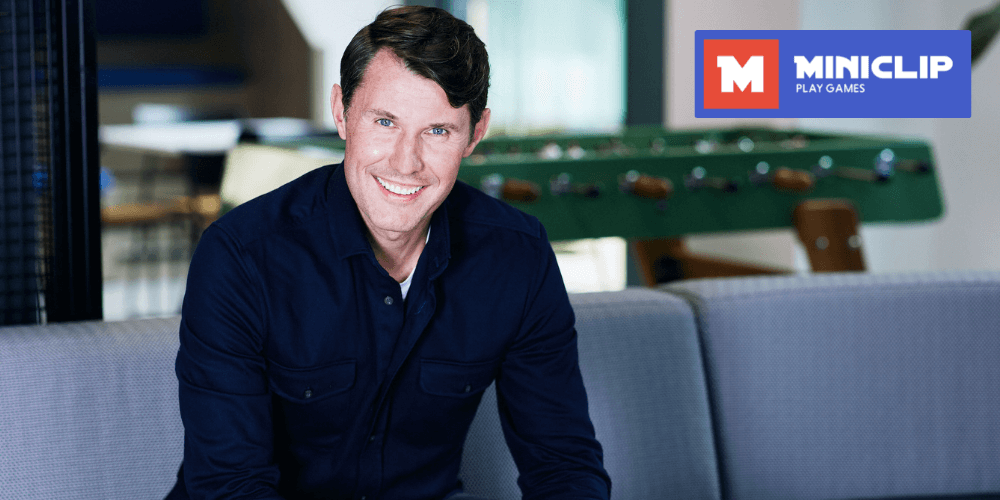 Hello dear Games Forest Club community. Today we love introduce you Miniclip, a new member of our family. Miniclip is a global leader in the digital games space, best known for titles such as 8 Ball Pool™, Golf Battle™, Football Strike™, Carrom Pool™, and Agar.io™. Founded in 2001, the company has built a global workforce of over 900 Miniclip family members, spread across eight countries and 12 studios (including one office). 
Throughout their 20 year history in the games industry, they have continually innovated, taken risks and transformed their business, which has given them unique insights into the world of game development, and a strong portfolio of over 60 high-quality mobile games. With a global network and worldwide distribution that reaches over 250 million monthly users,  you can see why we are thrilled to have them on board!
As the company continues to grow and reach entirely new audiences, they have focused on sharing that success with both their employees and the communities that have been integral to their development. Miniclip Gives is a team of dedicated volunteers with a goal to encourage and support others to engage in community or charitable endeavours that are important to them. Financial donations are prioritised to improve everything from health to wellbeing and education. Most recently, environmental volunteering, fundraising, and donation requests from their employees have been on the rise.
Minclip is always looking for ways to do more, which is why their partnership with Games Forest is set to be so successful! Everyone at Miniclip has witnessed the positive potential of our industry first-hand, and the importance of the charitable bodies within it that champion and deliver change. They have worked with many organisations such as Make A Wish UK and SpecialEffect, who provide the opportunity for the games community to pull together in an effort to raise funds for such worthwhile causes. Miniclip believes the games industry should use the momentum from COP26 as a catalyst to help protect our most important and valuable partner, the planet. With this vital consideration, the games and wider entertainment industry has a responsibility to convert the power of play into a tangible way to heal our living, breathing ecosystem, and that's a massive win for everyone.
Rob Small, President of Miniclip, was ready to become a founder and ambassador as soon as he heard about the project. Both Rob and Georg Broxtermann, Games Forest Founder, have been good friends for many years, and Georg offered a helpful solution to Miniclip's interest in exploring ways to help the planet! Previously, they found finding trusted partners who could provide tangible results in multiple locations proved difficult, but they saw the great opportunity Game Forest offered. 
Miniclip is hoping to help raise the profile of the initiative using its global influencing networks and  substantial global audience, where climate change matters are at the forefront of the minds for their millions of players and their employees. They hope to reinforce the importance of taking care of the environment and offering ways for people to get involved, whether that be playing games, volunteering or fundraising to help build their forest and much more. 
The Sugi Biodivers Himalayas project, which is set to reforest and revive a Himalayan forest in Uttarakhand, has been founded via the collaboration of Game Forest and Miniclip. Here Miniclip has committed to supporting the communities in a country where they are one of the largest publishers, with games such as Carrom Pool and Cricket League seeing great success in the territory.  It's a perfect fit!
If you want to know more about Miniclip, visit their homepage
https://corporate.miniclip.com
For more information about the "Biodiverse Himalayas" project, follow the link below