OKA Gaming is running livestreams to raise awareness and support ancient beech forests
OKA Gaming is running livestreams to raise awareness and support ancient beech forests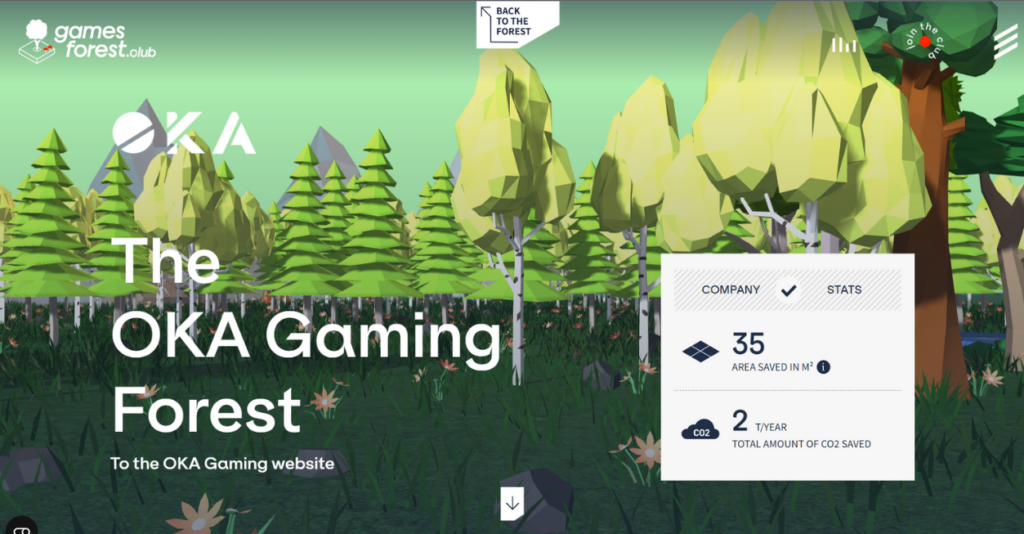 Happy Monday! Meet one of our sponsors – OKA Gaming – a mobile-based entertainment organization dedicated to empowering individuals through a supportive team environment.
OKA Gaming was founded in 2021, by Arman Safai-Navai, Philipp von Thadden and Jonas Fandel, with an office in the Ubisoft Fusion Campus buildings in Düsseldorf, Germany. With its daily mobile gaming and esports content, OKA Gaming reaches more than 4 million people each month across all team social media channels. In 2021, the company got into the top 32 of the Clash Royale World Championship Finals with 2 players. OKA Gaming is proud to be the first professional mobile gaming organization in Germany. 
Joining the "German Beech Jungle" project
With its success in mobile gaming, OKA Gaming's team has also decided to support its first environmental project and become part of Games Forest Club's community.
"It results from private commitment. It is important for us as a start-up to do something good right from the start in these difficult times and therefore to do our contribution," – Arman, CEO and co-found of OKA Gaming, shares with us why they decided to support the "German Beech Jungle" project which is dedicated to saving beech and mixed beech/oak forests in the Western Germany.
These forests are characterized by long-lasting stability, which allowed many highly specialized animal and plant species to adapt to such permanent forests. Most of them depend on particularly old trees; the rare middle spotted woodpecker, for example, can only colonize beech forests when the trees are 200 years old or more. By joining the project, OKA Gaming helps to protect ancient beech forests and keeps them in good condition for various animals and insects.
Live Streams on Twitch
The company is also gladly sharing its engagement with the community by hosting bi-weekly Twitch Livestreams to raise awareness and support environmental projects. OKA Gaming's goal is to help the community to learn more about climate change and how individuals can do something against it: "It is great to help save one of the oldest rainforests in Europe together with our community and through the love for mobile gaming".
The online tournaments are run every 2 weeks and provide a possibility to donate in order to support the forests. For every Twitch Sub OKA donates 5€ and is also giving away 5 subs in each stream and donating these 25€ to the project.
If you want to learn more about OKA Gaming or support their initiative, visit their homepage or follow them on Twitch. 
For more information about the "German Beech Jungle" project , click here.