Popcore joins GamesForest.Club and protects forests on 3 different continents
Popcore joins GamesForest.Club and protects forests on 3 different continents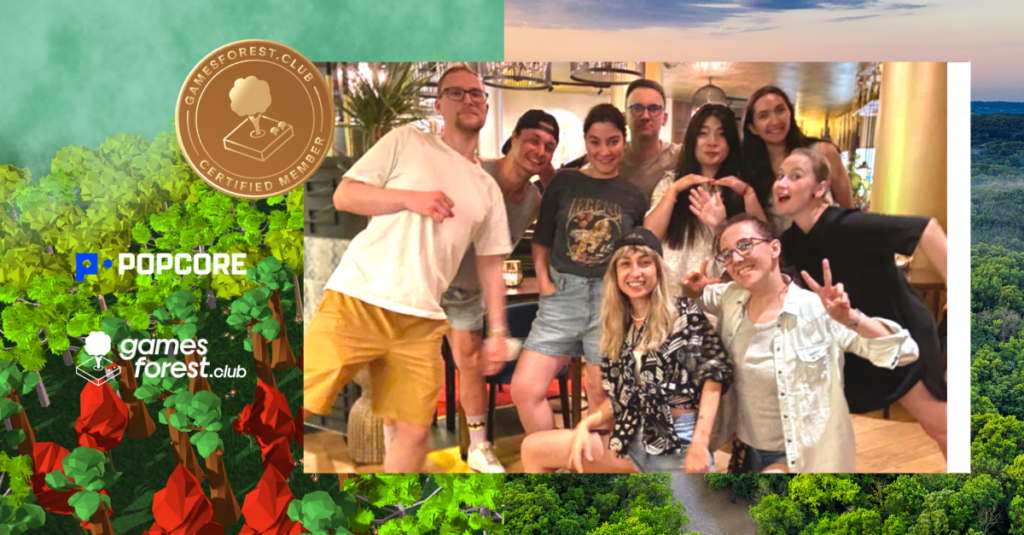 Hello everyone, 
We, at GamesForest.Club, are excited to announce that Popcore has joined us as a member to protect forests in Peru, Indonesia, and Germany!
Popcore creates beautiful, oddly satisfying ad-driven free-to-play mobile games, like Parking Jam, Scavenger Hunt, Tap Away and Pull the Pin! Based at Berlin HQ, the teams have developed and released chart-topping games that have been downloaded more than 500 million times across iOS and Android.
"At Popcore, we are taking steps to do our small part in the fight against the climate crisis. Together Popcorians have decided to partner up with GamesForest, to not only work towards offsetting our own CO2 footprint, but more importantly support amazing reforestation projects all over the world." – Maik Matischak, Director of Corporate Communications at Popcore, says.
With that in mind, the team decided to support three projects. One of them is the Amazon rainforest in Peru, home to jungle giants on tall buttress roots, covered in lianas and epiphytes. They house sedate sloths, playful monkeys, and secretive jaguars. This jungle also stores large amounts of carbon and is essential for a healthy climate on our Earth.
When investing in this project and protecting the rainforest, Popcore ensures that the land is legally secured for all future and left as undisturbed unique ecosystems and is only visited for research and education projects. Furthermore, local forest guardians ensure the integrity of the conservation areas and protect them from mining, logging, agriculture, and hunting.

The company has also chosen to support the "Old-Growth Forests in Eastern Germany" project which is aimed to protect Uckermark forests from industrial forestry, agriculture, and infrastructure development. 
The area is a biodiversity hotspot in Germany. The hilly landscape is full of precious habitats: old beech and idyllic alder forests, clear lakes and streams, moors, and orchid meadows. The forest is also home to various animal species. In addition to otters, beavers, and pond turtles, sea eagles, fish eagles, and lesser spotted eagles, as well as black and white storks, are part of Germany's natural treasures. 
Finally, Popcore is also reducing its carbon footprint with the Gula Gula Food Forest Program. The project's goal is to reverse poverty, climate change and biodiversity loss in an integrated manner through the restoration of degraded lands in West Sumatra, Indonesia. 
"Our first projects with Gamesforest are located in Peru, Indonesia and even our home turf of Berlin. We're passionate about doing our bit to reverse poverty, climate change and biodiversity loss and look forward to our journey!" – Maik says.
We welcome Popcore onboard and look forward to seeing their forest grow! 
To learn more about Popcore, visit their website or follow them on LinkedIn.
To learn more about our forest projects you can support, click here.