remote control joins GamesForest.Club with four of their studios
remote control joins GamesForest.Club with four of their studios
We at GamesForest.Club are thrilles to announce that remote control productions (RCP), along with 4 of their 17 studios, has joined us as a member to promote the Gula Gula Food Forest Program in Indonesia and the German Beech Jungle.
Remote control productions GmbH is an independent games production house founded by Hendrick Lesser, who has 24 years of industry experience.
With the company's group headquarters in Munich, Germany Lesser has built a family of independent development studios throughout Europe and beyond, which today consists of 17 teams in six countries with more than 450 passionate game makers.
RCP teams have shipped over 400 projects, including premium and F2P games for Windows, Xbox, PlayStation, Switch, Mobile, VR and web-based platforms since 2005.
Their unique setup allows family studio teams to concentrate completely on development while dealing with the rest as a business partner.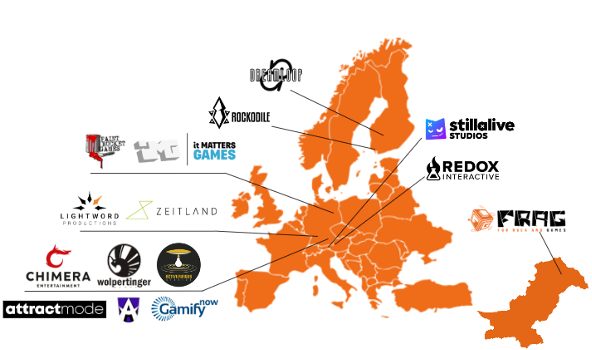 Building value with a long-term view and making decisions with the future in mind are just two of the many reasons why RCP joined GamesForestClub. The company has games about the rainforest in its portfolio, and the founder has roots in Indonesia, so choosing to support the Gula Gula Food Forest Program was an obvious fit. In addition, German Beech Jungle is close to RCP's headquarters in Munich, so the team is going to visit this forest project in person. 
We are grateful to have remote control and their studios Chimera Entertainment,
Stillalive Studios,  Wolpertinger Games and Zeitland as partners and hope to make the future greener together. 
We welcome remote control productions on board and look forward to seeing their forest grow!  
To learn more about remote control productions, visit their website or follow them on LinkedIn.
To learn more about our forest projects you can support, click here.