Sanlo joins GamesForest.Club to protect the last remaining old-growth forests in Peru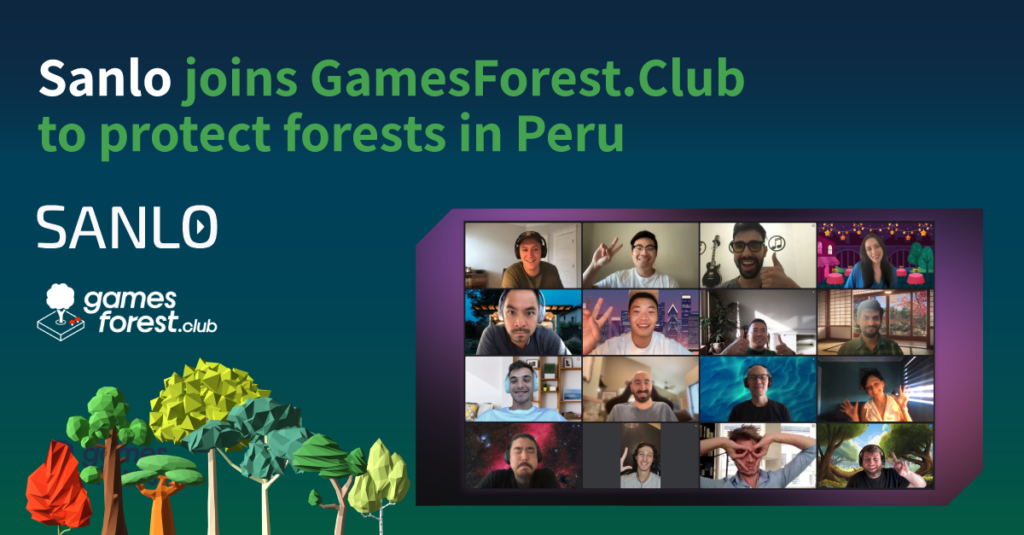 Hello everyone, 
We, at GamesForest.Club, are excited to announce that Sanlo has joined us as a member to protect the last remaining old-growth forests in Peru.
Sanlo is a financial OS for game and app developers on a mission to bring financial independence and control. Sanlo's first product is a platform that combines financial insights about a company and its products with frictionless access to non-dilutive capital for scalable growth. The team works with a number of small and medium-sized game and app developers, and is on a mission to build financial products specifically created for the gaming and larger creator industry.
Sanlo's goal is to support game developers in ways that promote prosperity without damaging our planet. The team recognizes that the gaming industry's consumption of electricity and e-waste undeniably adds to the carbon footprint. Sanlo will continue to actively invest in sustainability, climate protection, and nature restoration.
With that in mind, the team decided to support one of the conservation projects in Peru. The Amazon rainforest is home to jungle giants on tall buttress roots, covered in lianas and epiphytes. They house sedate sloths, playful monkeys, and secretive jaguars. This jungle also stores large amounts of carbon and is essential for a healthy climate on our Earth.
When investing in this project and protecting the rainforest, Sanlo ensures that the land is legally secured for all future and left as undisturbed unique ecosystems and is only visited for research and education projects. Furthermore, local forest guardians ensure the integrity of the conservation areas and protect them from mining, logging, agriculture, and hunting.
"Climate change is one of the defining issues of our time. By joining the Games Forest Club, we are taking our first step in our commitment to reduce the carbon footprint of the gaming industry and contribute to protecting our planet," — Olya Caliujnaia, CEO of Sanlo, says.
"Games Forest Club is an amazing initiative that brings the gaming industry together and utilizes our collective forces to reduce our carbon footprint. We are happy to join and do our part alongside other gaming companies to contribute to a more sustainable future."
We welcome Sanlo onboard and look forward to seeing their forest grow! 
To learn more about Sanlo, visit their website or follow them on LinkedIn.
To learn more about our forest projects you can support, click here.