Xsolla joins GamesForest.Club to protect forests in Peru and Germany
Xsolla joins GamesForest.Club to protect forests in Peru and Germany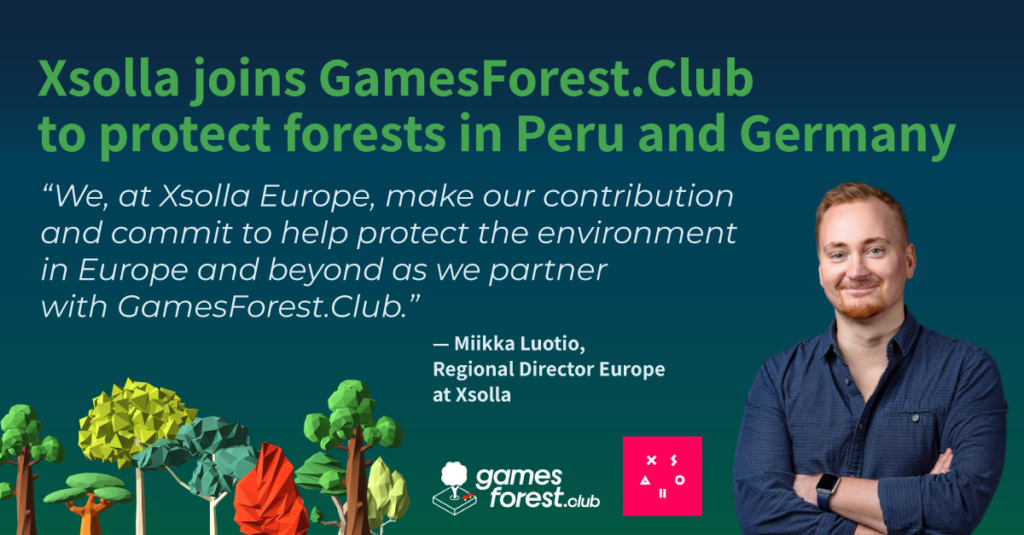 Hello everyone, 
We, at GamesForest.Club, are excited to announce that Xsolla has joined us as a member to protect the last remaining old-growth forests in Peru and restore alluvial forests in Eastern Germany.
Xsolla is a global video game commerce company with a robust and powerful set of tools and services designed specifically for the video game industry. Since its founding in 2005, Xsolla has helped thousands of game developers and publishers of all sizes fund, market, launch and monetize their games globally and across multiple platforms.
Now the company is aiming toward its plan for more sustainability and climate protection. Joining GamesForest.Club is the first step for Xsolla in this direction. The company wants to create more internal awareness and inspire others to think more about this important topic. Therefore, the team has invested 8,000€ in two conservation projects, making it one of the largest investments and becoming one of the biggest members at GamesForest.Club.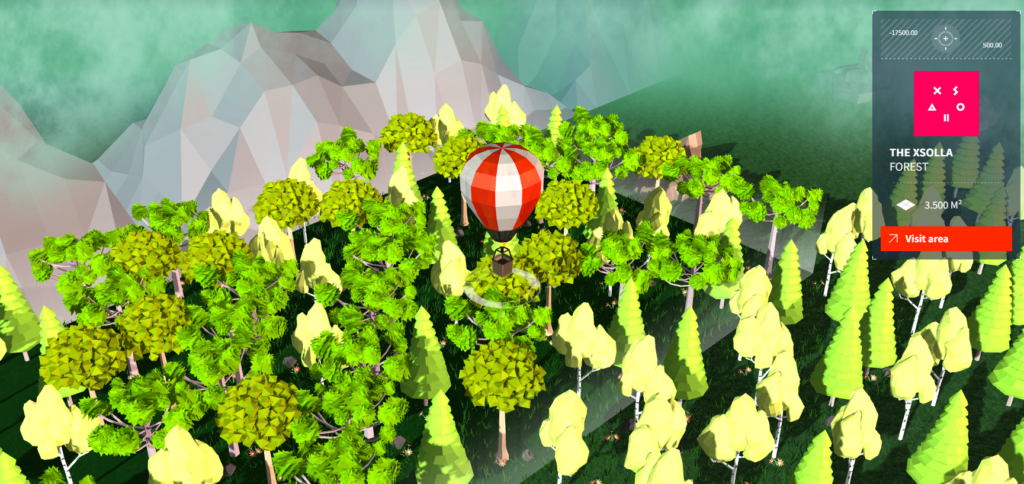 Supporting the conservation projects
The protected forests of Xsolla are growing in one of the Amazon rainforests in Peru and Eastern Germany. As the team explains, they want to support at least one project in their region and close to their Berlin office. This enables Xsolla to go out and let their efforts come alive. By investing in this project, the company helps restore alluvial forests and gives the Elbe river the space it needs.
"Climate change is undeniably impacting all of us. We at Xsolla Europe make our contribution and commit to help protect the environment in Europe and beyond as we partner with GamesForest.Club." — Miikka Luotio, Regional Director Europe at Xsolla, says.
The second project is located in one of the Amazon rainforests in Peru. The area is home to jungle giants on tall buttress roots, covered in lianas and epiphytes. They house sedate sloths, playful monkeys, and secretive jaguars. This jungle also stores large amounts of carbon and is essential for a healthy climate on our Earth.
When investing in this project and protecting the rainforest, Xsolla ensures that the land is legally secured for all future and left as undisturbed unique ecosystems and is only visited for research and education projects. Furthermore, local forest guardians ensure the integrity of the conservation areas and protect them from mining, logging, agriculture, and hunting. In turn, they gain a sustainable income. 
We welcome Xsolla onboard and look forward to seeing their forest grow! 
To learn more about Xsolla, visit their website or follow them on LinkedIn.
To learn more about our forest projects you can support, click here.