GamesForest.Club at COP27
GamesForest.Club at COP27
Georg Broxtermann, co-founder of GamesForest.Club attended COP27 and is now ready to share his report from the frontlines of the conference and what gives him hope despite the unsatisfactory outcome of the conference.
I was invited by the EIT Culture & Creativity and the Italian Pavilion to give a talk about the GamesForest.Club at COP27, so I went to Sharm-el-Sheik, Egypt. Here are my impressions from the conference and what gives me hope in the fight against climate change although the results from the conference itself are very disappointing – again.

COP27 was the most international conference I've attended within the last 30 years. The multinational mix of people from all nations and tribes (many indigenous people were there) can be motivating and positively contagious and gives the impression that this is the place where final decisions are made. But frustration kicks in when you listen to climate change effected farmers, young activists and representatives of exploited and indebted states who loudly fight for their rights. Many frustrated looking country delegates, bankers and multinational companies present their ideas and concepts. Nobody I've talked to expected a satisfactory result from the main conference and this overall mood was tangible.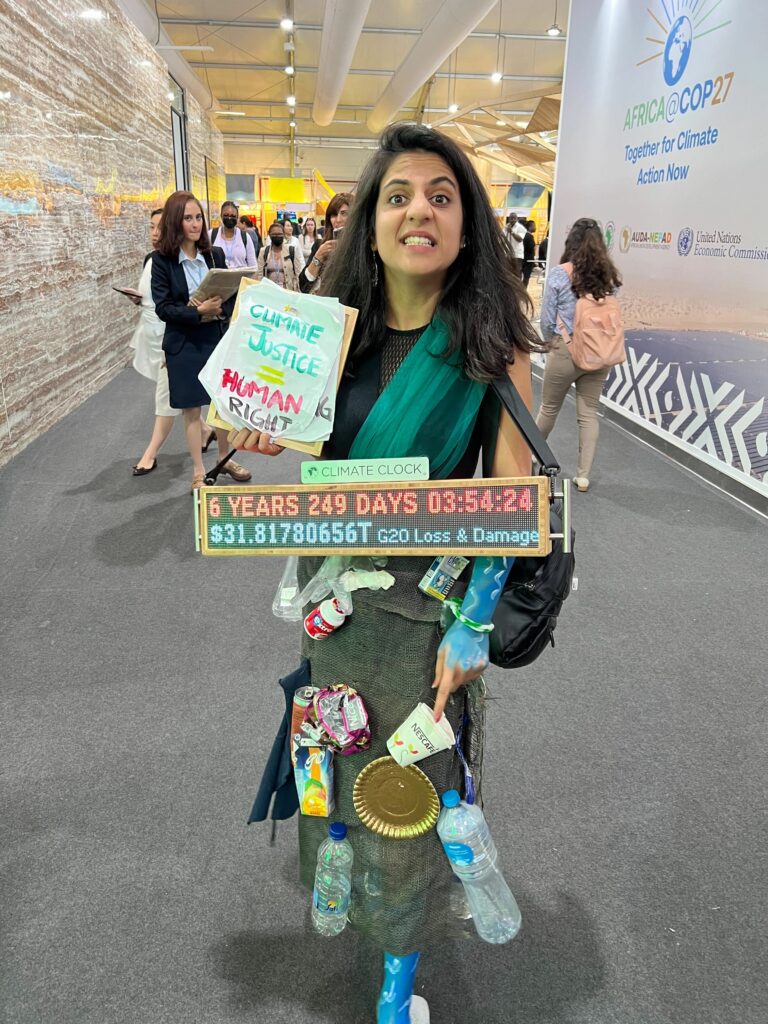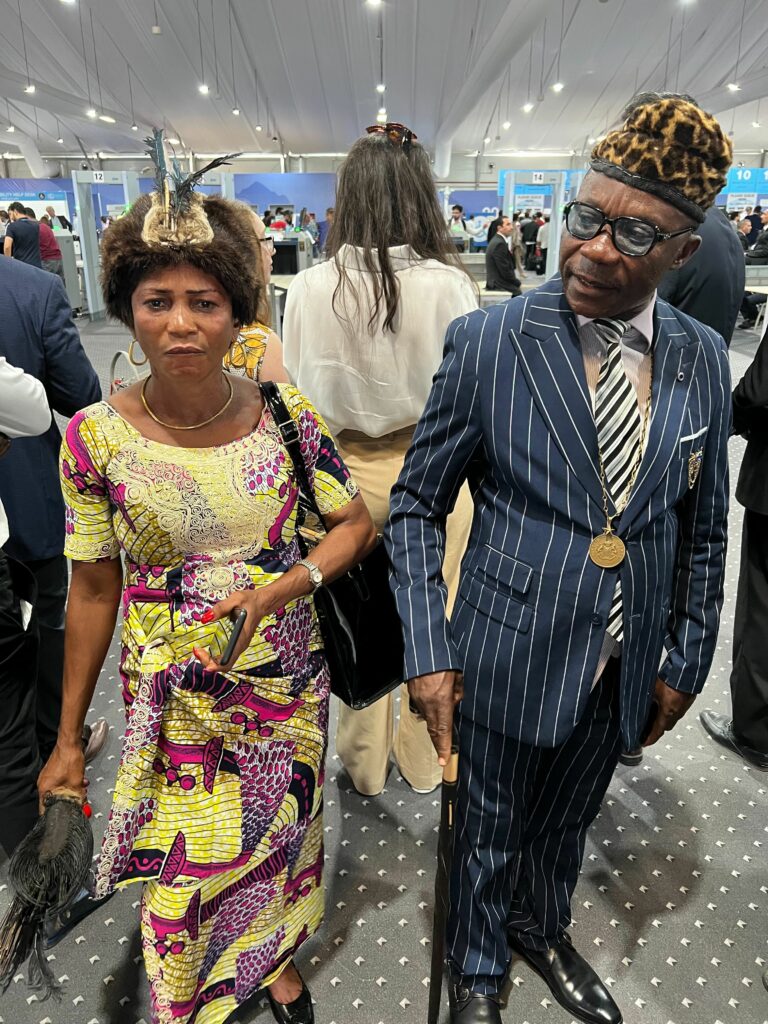 As Coca Cola was the main sponsor of the conference there were only sugary drinks and water available, and I haven't found any vegan and only a few vegetarian foods on the whole COP area. And this although this guy was demonstrating at the entrance how energetic you can be as a vegan (I expect him to be one). It is shocking that COP in its 27th edition is not able to manage a climate-friendly conference food-wise and totally missed on sending out a better message.
In the so-called blue zone where most of the country and company pavilions were located, I have attended a couple of panels and discussions. A very impressive experience was to attend the panel about Colonialism, Climate Change and indigenous people. For indigenous people colonialism continues and they now feel to experience the new "green colonialism". In our hunt for gas, rare minerals, and resources we are exploiting not only earth but ourselves. It was eye-opening to hear the indigenous view of our, western, economic cycles. If you want to learn more about this subject, you'd read this book.
Want some numbers why they are damn right to complain? Indigenous peoples have the best record of success in protecting tropical forests. In the Amazon, deforestation rates in indigenous territories are less than 15% compared to a rate of 76% in territories not inhabited by indigenous people (Finer et al. 2021).
However, only 1% of current climate finance has directly reached these communities.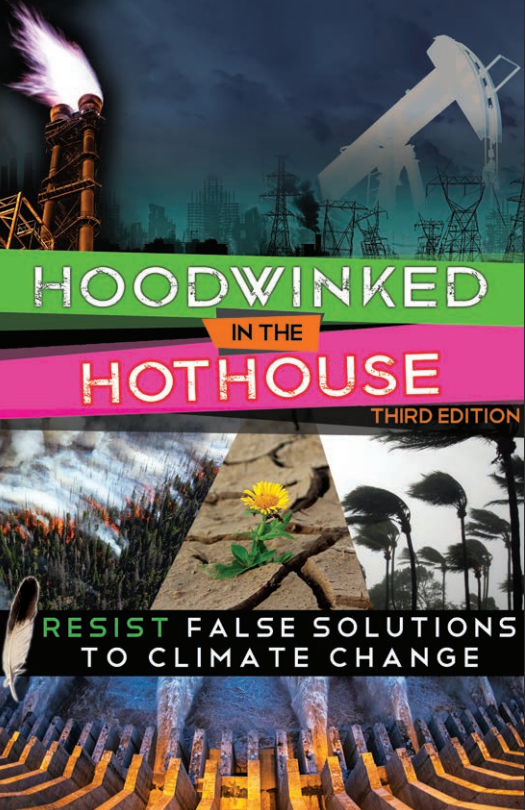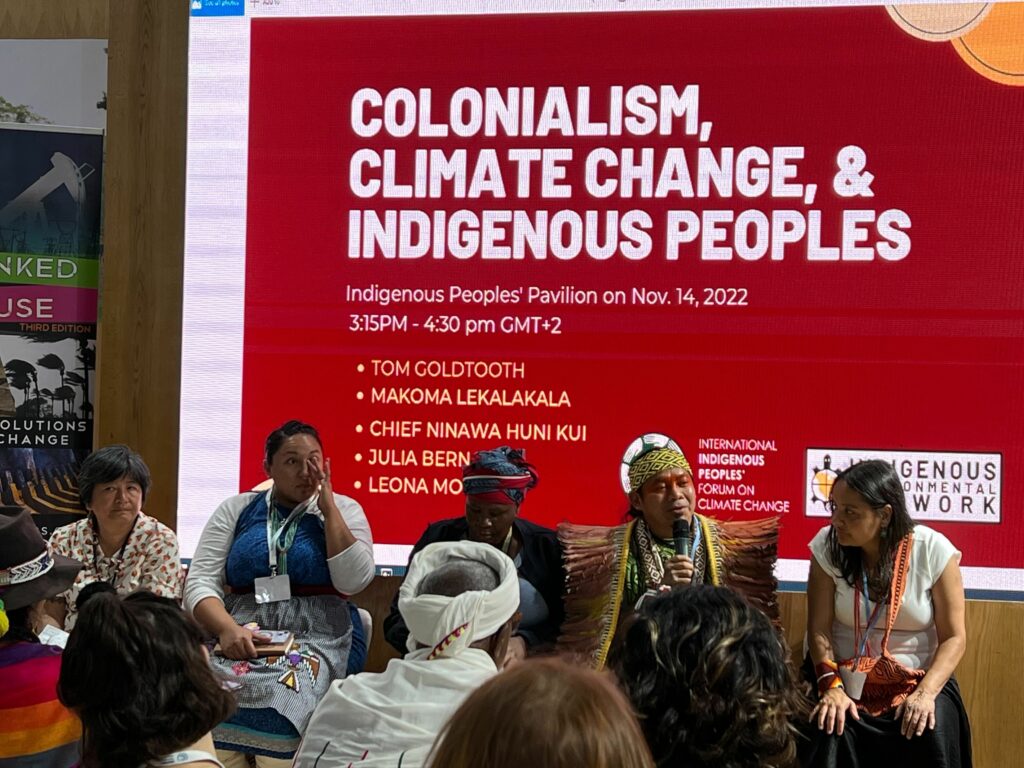 I have also never seen and listened to so many farmers at a conference. Farmers from around the globe feel to be in the hands of profit squeezing companies, just listen to this heartbreaking story from this farmer from Pakistan.
Many countries presented their resilience and emergency plans for the upcoming climate catastrophe, Tavula / Solomon islands and other island nations don't see a future and expect to lose their existence. Countries from the south demand debt relief….it can be depressing walking through the blue zone. And the concepts from the western and northern countries? To be honest I haven't seen a compelling Vison from any of them. Take the net zero plan from Germany for example. I don't expect anyone being really excited about that. Democracies seem to have a hard time to tell a compelling narrative with attractive short-term goals which also increases the chance to become re-elected.
The most compelling vision for their future was coming from Saudi Arabia. A top polluter today they want to become net zero by the year 2030 and have a clear path and strategy to do so. Decarbonization of their industry, carbon capturing with huge industrial plants and the greening of their country with the planting of ten billion trees until 2030. Within this Saudi Green Initiative, they promote gigantic and futuristic visions like NEOM and the Line (search for it, massive). Is this Greenwashing on another level or something the democratic west can learn from? Would like to hear your thoughts on this?  
It was exciting to present some of the best practices from our first year at GamesForest.Club at the Italian Pavilion and to hear and learn from my co-panelists Elena Gigliarelli, Daniela Sani and Filippo Calcerano.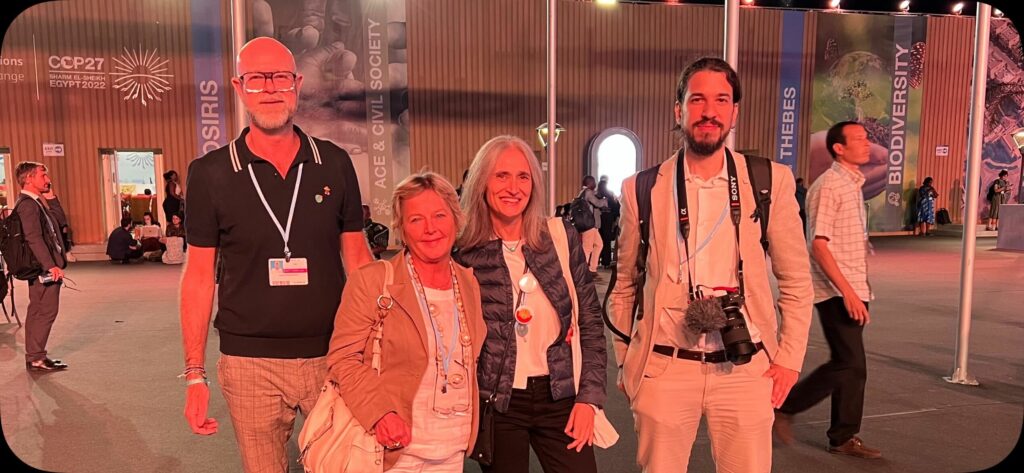 What gives me hope? Entrepreneurship and initiatives from the creative industries!
At the main COP event people discuss problems but at the many side events it's all about solutions. 
I especially want to mention the Future Economy Forum which did a fantastic job in bringing entrepreneurs, politicians and activists on stage which devoted their life to tackle climate change and build an impressive community around it.
The most passionate people are working restlessly on solutions to battle climate change and the side events were packed with impact investors and entrepreneurs like my regeneration buddy Philippe Birger from Climate Farmers with a clear plan to stop exploitation of our soils, regeneration of our farmlands and ecosystems, and an attractive business model for farmers (carbon credits).
Another strong movement which gives me hope that we'll find new ways to scale climate solutions faster is the increasing involvement from companies and people from the creative industries. From Art, Gaming, Fashion, and many other parts of this vibrant industry there are ideas, products and companies that will help to increase acceptance of climate friendly processes and products.
For transparency reasons: I was flying to Sharm el Sheik in economy class and "offsetted" my flights with 4 tons of carbon from our Partner, the Gula Gula Project, a wonderful agroforestry project in West Sumatra, Indonesia.
Why four tons? Please read our latest blogpost here.