Support forest projects with GamesForest.Pins
Make gamescom a success for you and the climate. Support selected forest projects to reduce your ecological footprint and show off with the limited GamesForest.Pins.
Welcome back to the "in-person" gamescom 2022. How wonderful to see the games industry from around the globe in Cologne again. Do you want to make your conference experience this time a bit "greener" and support the severely attacked nature? Then this is for you…
The GamesForest.Club curated regenerative packages specifically for this year's gamescom visitors to directly support three selected forest projects. You choose which one you like, and with every donation over 25€, you will get a GamesForest.Pin out of the limited collection for gamescom 2022. Care, wear and show off your regenerative impact. 
Forest Projects
Do you believe that carbon sequestration is the most important thing to fight climate change? 
Or does your heart beat for the amazon rainforest and its biodiversity? Or would you rather protect a forest nearby in Germany? Choose, Care and Shine.
Rainforest
By supporting this project in Peru and wearing the Rainforest Pin, you save the rainforest's unique ecosystems and ensure the integrity of the conservation areas protecting them from mining, logging, agriculture, and hunting. 
Berlin
You love Berlin, its parties, and lifestyle as much as we do? By wearing the Berlin Pin with pride, you protect and improve resilience to the climate crisis of the forests in Uckermark in Brandenburg, very close to Berlin.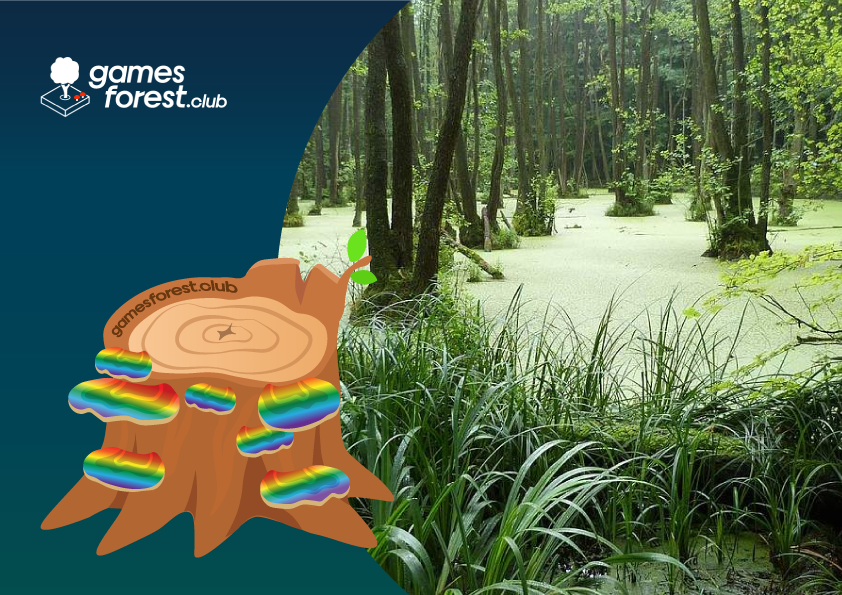 Why are the mushrooms in colors of the pride flag, you ask? Because that's Berlin (Dit is Berlin, wa). Plus: The tinder mushroom you see on this pin has a healing effect and has been used for its calming, relaxing effects on digestion. By donating to this project, you actively protect: 
4 m2 of the beautiful forest in the Uckermark in Brandenburg.
Habitat of Otter, Beaver, Black and White Storks as well as various insects and fungi as the tinder.
Womens Forest
Let's make carbon farming attractive and make forests thrive.
With this project in West Sumatra in Indonesia, you support the carbon farming activities from an indigenous community in one of the few left matriarchies, thriving food forest, which feeds over 100 farmers and their families, the natural storage of 1t CO2 (which equals roughly a one-way flight from New York to Cologne)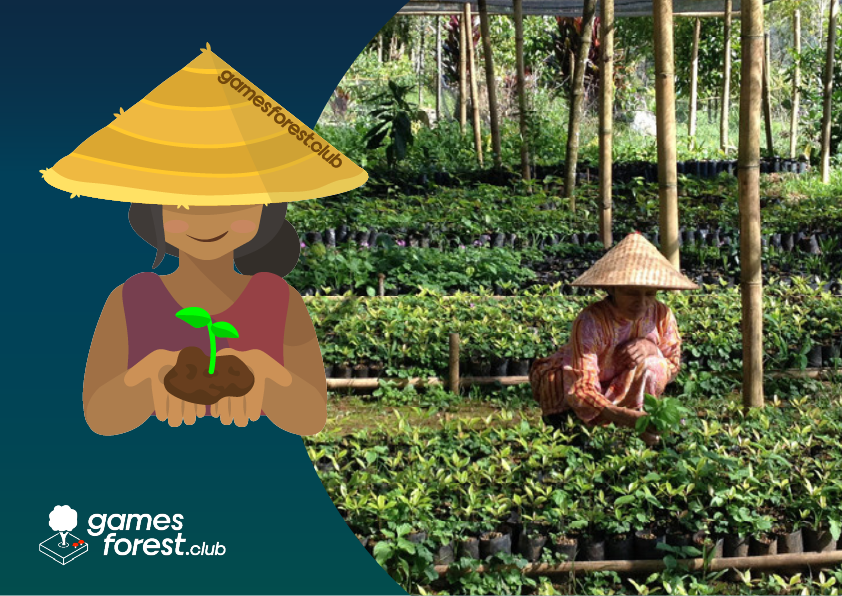 Pin Pick Up @gamescom 
You can pick up your pins at the gamesforest.club booth at hall 4.1 booth C061g – D070g.
Packages
Do you need a conversation starter or a little gift for your clients at the conference? The minimum donation, awarded with a pin, starts at 25€. Donate at the spot or quickly pre-order these packages by donating now HERE. 
Friends Pack = 5 GamesForest.Pins
Do you want to make new friends, and your hooklines at meetings and gaming parties were a bit lame recently? How about  "I have saved a piece of Rainforest for you"?
Sales Pack = 10 GamesForest.Pins
You use the rule of reciprocity anyway and know that a special gift will be paid back. No one has a chance of forgetting your pitch with that unique regenerative gift. 
Company Pack = 15 GamesForest.Pins
You have made lots of cash, especially during Covid, and want to show off the right way. Be a role model and get pins for your employees, clients, and players to have an impact and spread the word.
Pin design & Partners
All pins are made from 100% recycled plastics that have reached the end of their life-cycle and were destined for landfill or incineration. The design is a collaboration of Yaldi Games, a studio led by two women, developing Wholesome — a game out and about, a life sim that creates a connection to nature and inspires real-life activities and GamesForest.Club.
All projects are carried out in collaboration with our reforestation and forest conservation partners, "Rainforest" project by Wilderness International, "Berlin" by WWF Germany, and "Womens Forest" by the Gula Gula Food Forest Project.